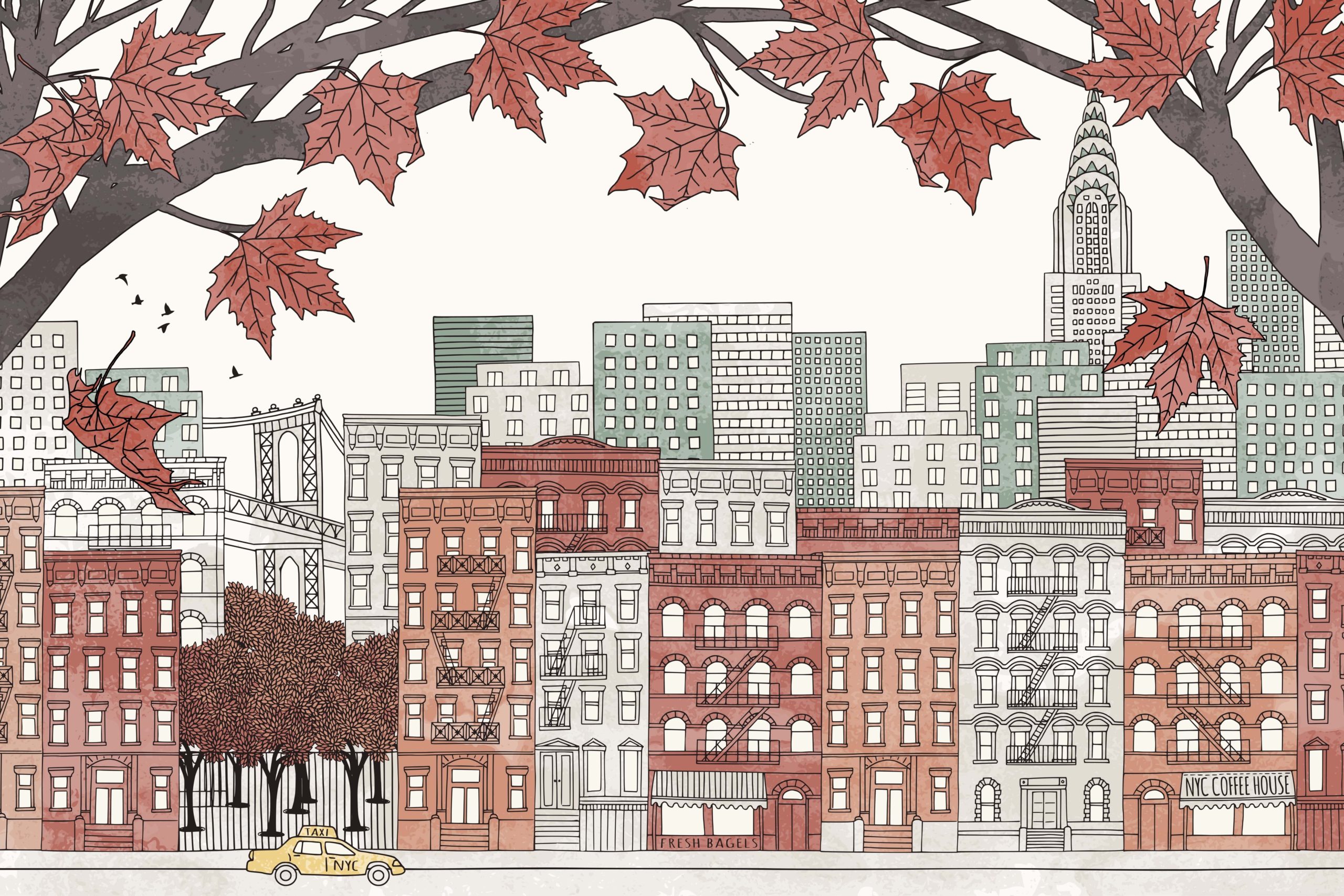 As summer slips away and we transition to sweater weather and pumpkin spice everything, many people in NYC are looking for ways to celebrate the season in the Big Apple. Whether you're looking for a corn maze, fall foliage, or indoor fun—New York City has it all this fall. We've put together a list of kid-friendly, outdoor, indoor, and free activities so that you can take advantage of autumn in New York City.
Kid-Friendly Fall Activities in NYC
Head to the Bronx Zoo for Boo at the Zoo
This annual Bronx Zoo tradition is back on Saturdays & Sundays throughout October! Activities include pumpkin carving, candy trails, crafts, spider mazes, and much more. Come dressed in your Halloween costume and join the fun! Get your tickets.
Get Lost in New York City's Only Corn Maze
Head to the Queens County Farm Museum in Glen Oaks, Queens, to navigate NYC's only corn maze. This three-acre maze features clues and puzzles to help you find your way. Solve the maze and cross the victory bridge to celebrate and overlook the maze in its entirety. Get tickets.
Outdoor Fall Activities in NYC
Explore the Highline
The Highline delights visitors year-round, but autumn is especially magical. Attend an event, enjoy food and drinks, walk the gardens, or take in an exhibit—do it all at this elevated park while seeing Manhattan from a new perspective. Open from 7 am to 10 pm, October 1 through November 30, the Highline is perfect day or night.
Enjoy Tastes of Fall at NYC's Farmers' Markets
Thanks to GrowNYC, there is an extensive network of farmers' markets—known as Greenmarkets—across the five boroughs, featuring local produce from farmers outside NYC and other delicious treats. Find a Greenmarket near you to enjoy the seasonal tastes of fall—all while supporting local farmers.
Enjoy Views from Manhattan's Hudson Yards Observatory Deck
Edge is New York City's newest observatory deck at Hudson Yards—and there's no time like autumn to enjoy breathtaking views of NYC along the Hudson River. Lean out over the city on the angled glass as you look down on the greatest city in the world—day or night. Check it out with your family or take in a sunset with someone special: Plan your visit.
Indoor Fall Activities in New York City
Enjoy a Broadway Show
Autumn is an excellent time of year to take in the best of Broadway—summer tourists are gone, and the holiday crowds are yet to arrive. The sweet spot to find tickets is from October to early November. Find a show.
Taste the Museum of Ice Cream
Summer might be over, but we can all agree ice cream is great any time of year. This limited-time exhibit is available in October & November on Broadway in Manhattan. Get your tickets and enjoy 13 magical, multisensory installations and, of course, ice cream!
Have a Laugh at the New York Comedy Festival
This annual event is back—and who couldn't use a laugh? Taking place from November 8–14, this weeklong festival spans all five boroughs with more than 20 venues, 100+ shows, and 200+ comedians. Check the schedule, get tickets, and prepare to LOL.
Free Fall Activities in NYC
A Stroll Through Central Park
Take in the beauty of fall with a stroll through Central Park. Whether you're a NYC veteran or new to the Big Apple, the 843 acres of Central Park are a sight to see again and again. Be sure to check out the Central Park Mall to marvel at the foliage of the Elm trees lining the path—an ideal spot for a seasonal photo op.
Take a trip to Little Island
Located in Manhattan's Meatpacking District and Chelsea neighborhoods, Little Island opened in May 2021 and is one of New York City's newest parks. Inspired by imagination and ingenuity, a team of New Yorkers came together to construct this artificial island on the remains of Pier 54 with the vision of sparking the same creativity in park visitors. Little Island is free and open to the public, but advanced reservations are required.
Be sure to take some time to enjoy all that New York City has to offer this fall before the winter freeze rolls in. When you're ready to pack up your fall décor and Halloween costumes to make room for winter essentials and the holiday season, contact the professionals at Gotham Mini Storage for the best mini storage in Manhattan who offer a safe and affordable space to store your things until next year.