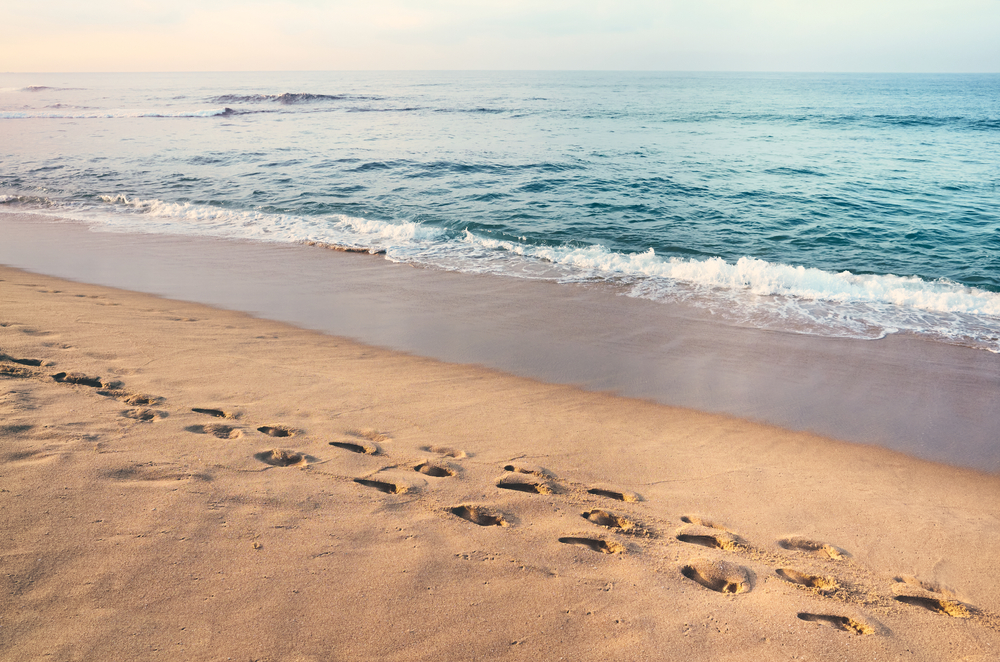 Are you craving a change of scenery from this cold New York City weather? Do you prefer not to spend countless hours in a car or plane just to arrive at your destination? Then Gotham's guide—Top 5 Getaways from NYC—is for you. Read on for the most convenient (and fun) winter trips from New York City.
Escape the cold
Winter is officially here but we've been freezing since early December! It's time to thaw out in these warm tropical vacations that are each LESS than a four-hour plane ride from NYC! Pop down for a long weekend or book an extended stay and melt the winter blues away.
 1. Bermuda
Did you know that a direct flight from NYC (JFK) to Bermuda (BDA) is only two hours? Enjoy the tropical weather and crystal blue waters on Horseshoe Bay Beach. There is so much to do in Bermuda. Relax on the beach or enjoy its countless adventures. There are so many outdoor activities you will forget it is winter back in New York! Bermuda is known for its shipwrecks so be sure to visit one of the 300 wrecks that surround that region.
2. Miami
Fly nonstop from NYC (JFK) to Miami (MIA) in just over three hours! Miami Beach has a rich history for entertainment, food, and culture—as well as beautiful warm weather and beaches. Experience the culture of Miami in South Beach's Art Deco District or enjoy some of Miami's hottest nightlife destinations. Don't forget, Miami is famous for delicious food too. So, while you are there, make sure to try a Cuban sandwich or stone crabs with hash, mayo, and coleslaw and for dessert none other than key lime pie!
 3. Jamaica
 Montego Bay is only a quick four hours from NYC (JFK). As you touch down from cold NYC to the Caribbean, you will understand Jamaican music legend Bob Marley's vibe when he wrote Satisfy My Soul. Jamaica's sparkling blue waters, friendly culture, and delicious spicy and sweet food will captivate you. When you visit, make sure to take a tour of the Green Grotto Caves or take a dip in the Luminous Lagoon. The lagoon is one of the rarest in the world (there are only four) as they literally glow due to microorganisms called dinoflagellates. Learn more about what you can do in Jamaica to feel the vibe!
Winter weekend getaways from NYC
Wait—are you one of those people who actually like to embrace winter weather? No worries, we've got you covered with these two, snow-globe like destinations that are only about a short, two-hour drive from NYC!
4. Mohonk Mountain House
The Mohonk Mountain House is a huge Victorian castle resort and spa that is located in the Hudson Valley. It boasts stunning architecture and winter tranquility and a myriad of relaxing activities to enjoy. This place is perfect for those who love gentle outdoor activities in a luxury winter escape. The Mohonk Mountain House has an ice-skating rink that overlooks its lake and features a massive outdoor fireplace and hot chocolate! Winter hiking, cross-country skiing, snowshoeing, and snow tubing are all included in your winter stay. After a long day in the snow, warm up at their spa or dine at one of their many on-site restaurants. If you prefer a more private stay, make sure to inquire about their cottages!
 5. Hunter Mountain, New York  
Looking to hit the slopes? Hunter Mountain in Hunter, New York, is only 2.75 hours from NYC. Hunter Mountain is located in New York's Catskills and offers beautiful well-maintained slopes for skiing and snowboarding as well as other snow activities like the zipline canopy tour that soars 600 feet above the resort, snow tubing, snow shoeing, and more! Learn more about staying at the Hunter Mountain lodge as it is the perfect place to stay for convenient access to all things snow related!
We hope you enjoy your vacation! If you're extending your trip and need a place to store your belongings (or all that winter or summer gear when you get back), contact the professionals at Gotham Mini Storage who provide the best self-storage experience in Manhattan.